Bill Cline, Entomology and Plant Pathology Department, NCSU Horticultural Crops Research Station, Castle Hayne, NC; and Phil Brannen, Plant Pathology Department and Shane Breeden, CAES, University of Georgia, Athens, GA
---
Muscadine grapes are widely grown in the southeastern U.S. for wine and for commercial fresh market and pick-your-own sales. Production is increasing and has expanded to other countries, especially production of fresh-market cultivars. Muscadines are resistant to some diseases that affect bunch grapes, such as downy mildew and Botrytis bunch rot, but are susceptible to a number of other diseases, including powdery mildew, black rot, bitter rot, and ripe rot (Fig 1).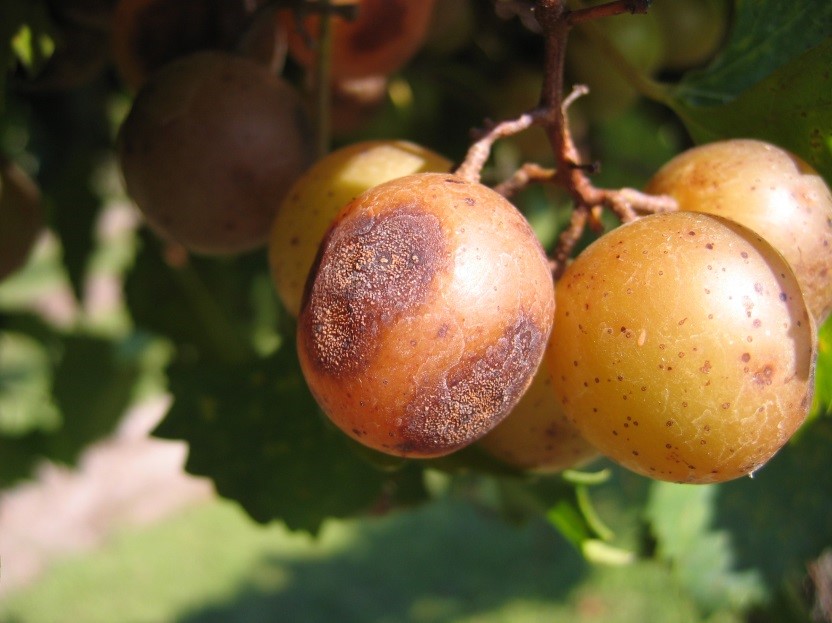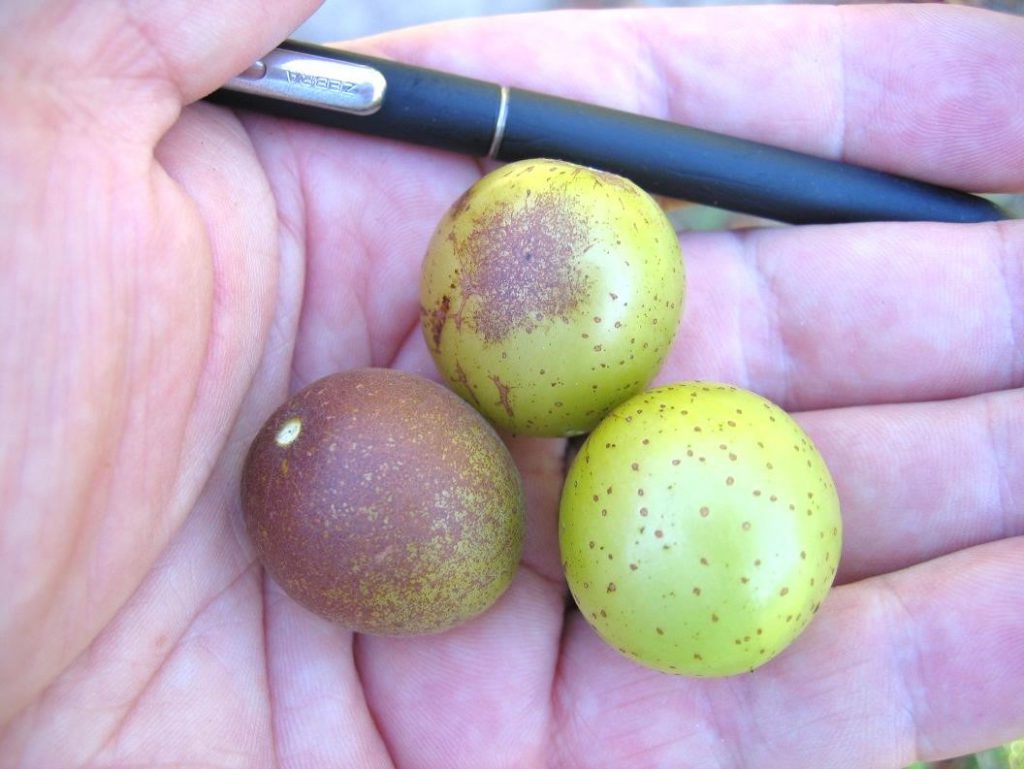 Muscadines are included with all other grapes for purposes of pesticide labeling, so products that are tested and approved on bunch-type grapes are also legal for use on muscadine grapes.However, most new products have never been tested on muscadines. The efficacy of these products on muscadines is not known, and there is a risk that spray injury from untested products can render grapes unmarketable (Fig 2).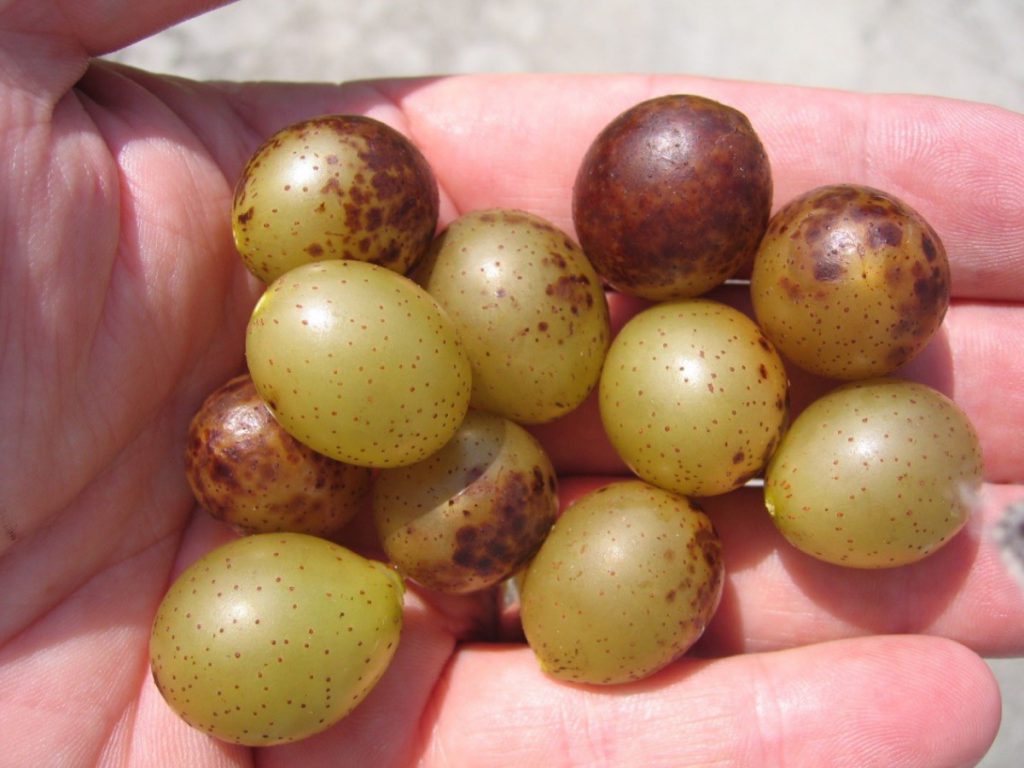 Testing of new fungicides on muscadine grapes is not funded by fungicide manufacturers, who may not even be aware of the need for separate testing on this species. With support from the Southern Region Small Fruit Consortium, we decided to address this lack of information in 2020 by conducting concurrent experiments were conducted in GA and NC in 2020 on 'Carlos' muscadine grapes to address this lack of information. Twelve products were evaluated: Aprovia (benzovindiflupyr), Aprovia Top (difenoconazole + benzovindiflupyr), Gavel (mancozeb), Switch62.5W (cyprodinil + fludioxonil), Miravis Prime (pydiflumetofen + fludioxonil), Luna Experience (fluopyram + tebuconazole), Topguard EQ (azoxystrobin + flutriafol), Kenja (isofetamid), Badge SC (copper oxychloride + copper hydroxide), Procure480SC (triflumizole), Merivon Xemium (fluxapyroxad + pyraclostrobin), and Elite (tebuconazole).
Fungicides were applied to randomized, replicated plots in NC and GA during the 2020 growing season. Crop safety (phytotoxicity) and leaf spot disease incidence were visually evaluated throughout the season. Ripe fruit was harvested and sorted to determine efficacy of products against fruit rots. For complete materials and methods, see the full report.
Results
Disease pressure was adequate for evaluation of fungicides against bitter rot, Macrophoma rot, and angular leaf spot. Incidence of ripe rot was sparse although treatment effects were visible. Black rot and powdery mildew were minimal and were not evaluated. Based on these studies, a total of 12 fungicides have been reviewed for phytotoxicity on muscadines (none observed). Several fungicides (Aprovia, Aprovia Top, Switch, Miravis Prime, Topguard EQ, Kenja, Procure,and Merivon) were effective against more than one disease and significantly increased marketable yield.
This project was funded by the Southern Region Small Fruit Consortium and published in Plant Disease Management Reports: Cline, W.O., Brannen, P.M.,and Breeden, S.2021. Evaluation of fungicides for control of muscadine grape diseases in North Carolina and Georgia, 2020. Plant Disease Management Reports 15:PF006.
Full report here: Cline et al muscadine PDMR.pdf