The newsletter is undergoing some updates.
There is now a team of editors collecting articles and events:
Entomology Section: Doug Pfeiffer (Virginia Tech)
Plant Pathology Section: Rebecca Melanson (Mississippi State University)
Horticulture/ Production Section: Jayesh Samtani (Virginia Tech)
Editor at Large: Amanda McWhirt (University of Arkansas)
You will notice there are two places where you can find previous version of the newsletter (indicated by red arrows in the image).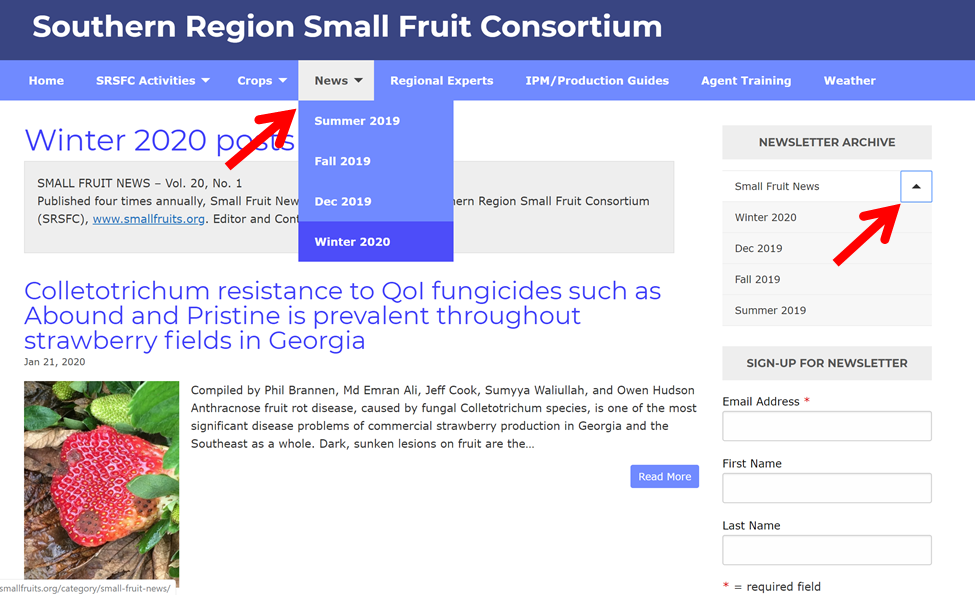 We will also begin including more pictures and will be posting updates on events happening around the region.
If you have suggestions for how to improve the newsletter please send them to Amanda McWhirt.