By Elina Coneva, Extension Specialist, ACES, Auburn University
---
Blueberries are a high value fruit crop that are becoming increasingly popular worldwide. Rabbiteye blueberries are historically an important commercial crop for Alabama, and many farms produce rabbiteye blueberries for sale in the fresh market either exclusively, or as a supplemental crop.
Proper cultivar selection is one of the first and perhaps the most important decisions a grower can make when planting blueberries. The University of Georgia Blueberry Breeding Program has accelerated the development of rabbiteye blueberry varieties in the past two decades in order to facilitate commercial and home garden demand for new varieties.  New, large-fruited rabbiteye blueberry cultivars have been recently released. The USDA-ARS has also released a hybrid selection named 'Pink Lemonade' that has a potential appeal for landscape planting and for the novelty or specialty fruit market. The purpose of this trial is to evaluate the overall adaptability, plant vigor, productivity and fruit quality of selected newly released blueberry cultivars under central Alabama environmental conditions and compare with more established, traditionally grown rabbiteye blueberry cultivars.
Three years old potted plants from 'Alapaha', 'Climax', 'Premier', 'Krewer', 'Titan', 'Vernon', 'Tifblue', 'Powderblue', 'Ochlockonee' and 'Pink Lemonade', each represented by 4 bushes were planted at the Chilton Research and Extension Center (CREC), Clanton, Alabama in 2019 and grown under a conventional production system. During the spring of 2020, shortly after fruit set, about two-thirds of the berry crop was thinned out on each individual bush with the goal to encourage better root system establishment.  Preliminary observations on cultivar's season of ripening, mean berry size and fruit quality is shortly discussed below.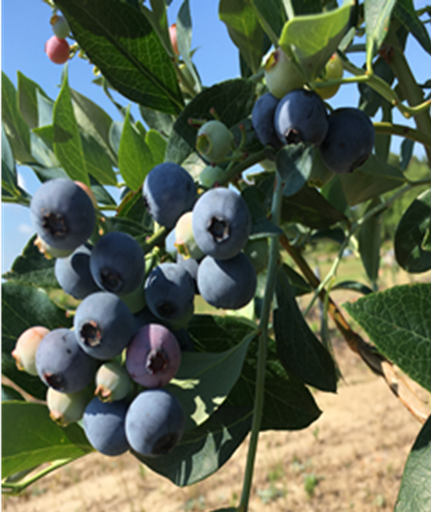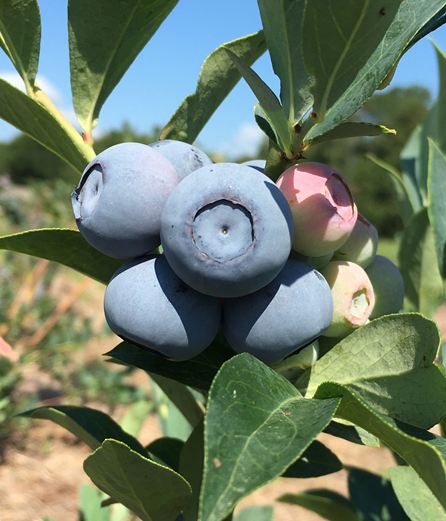 Our preliminary results suggest the berries of 'Alapaha', 'Krewer', 'Premier' and 'Vernon' started to mature early in the season with the standard cultivar 'Climax'. The first ripe berries were harvested on June 1, 2020 (Figure 1 A, B).   Berries of 'Ochlockonee', 'Powderblue' and 'Tifblue' ripened late, about two weeks after the early season cultivars, and 'Pink Lemonade' (Figure 3A) and 'Titan' (Figure 3B) were ready to harvest mid-season, on June 5.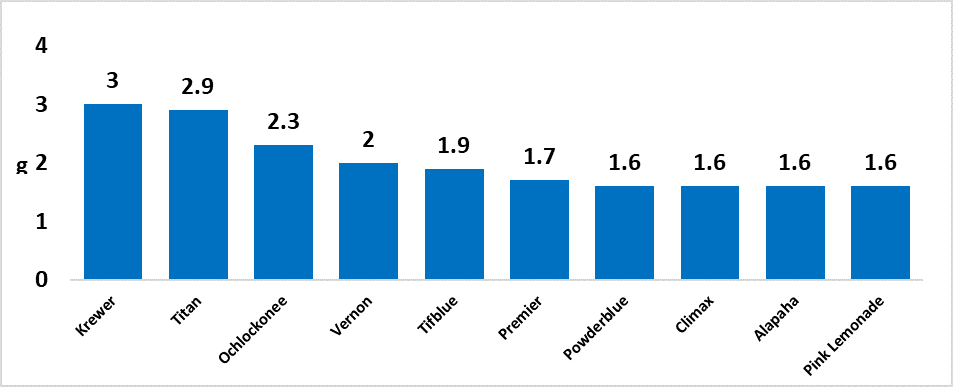 'Krewer' berries had the largest size of 3.0 g on average, followed by 'Titan' with mean berry size of 2.9 g (Figure 2). 'Ochlockonee', 'Vernon' and 'Tifblue' produced medium berry size during the season. Soluble solids content varied between 12% for 'Titan' and 13.8% for 'Tifblue' (Table 1). Studies will continue to completely assess cultivar performance in multiple seasons. New rabbiteye blueberry cultivar evaluation will help growers select the best suited cultivars for their growing location and targeted market, which can lead to improved sustainability and profitability in blueberry production.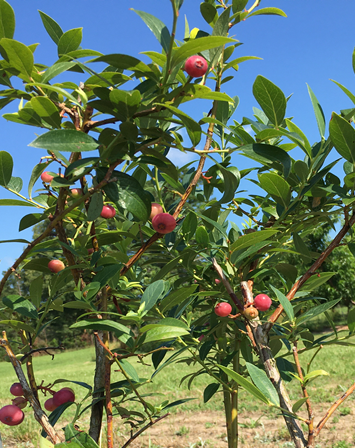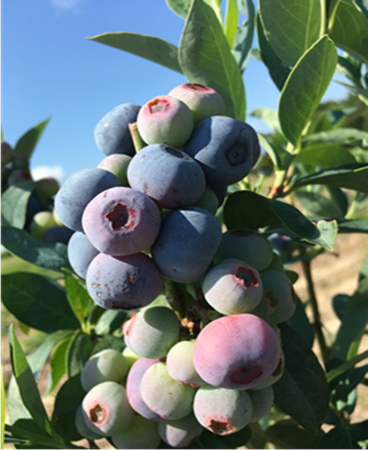 Table 1. Soluble solids content of selected rabbiteye blueberry cultivars, CREC, Clanton, AL, 2020.
| | |
| --- | --- |
| Cultivar | Brix, % |
| Ochlockonee | 13.1 |
| Vernon | 13.0 |
| Krewer | 13.2 |
| Powderblue | 12.7 |
| Climax | 13.6 |
| Titan | 12.0 |
| Alapaha | 13.1 |
| Premier | 13.3 |
| Tifblue | 13.8 |
| Pink Lemonade | 12.8 |