Dr. Aaron Cato, IPM Specialist, University of Arkansas
---
The Southern Fruitcast is hosted by Aaron Cato and Amanda McWhirt, extension IPM and production specialists for fruits and vegetables at the University of Arkansas. This podcast aims to cover the people, technology and latest developments in small fruit production in the Southeast. These topics are covered each episode by interviewing extension specialists, small fruit growers, or industry representatives to provide relevant information on specific topics. Episodes can be found at www.uaex.edu/southernfruitcast.
The overall goal of the podcast format is to provide insight and information that can be accessed while growers are busy doing other things like driving. In addition to making the information easily digestible, we want to be certain that we are covering topics that are of major interest and are relevant to small fruit growers and others that work in that industry.
To assure that we are hitting this mark, we are currently looking for feedback on the episodes we've produced so far. Using the survey link below, please answer the listed questions to help provide feedback and to ensure future episodes are relevant to your needs.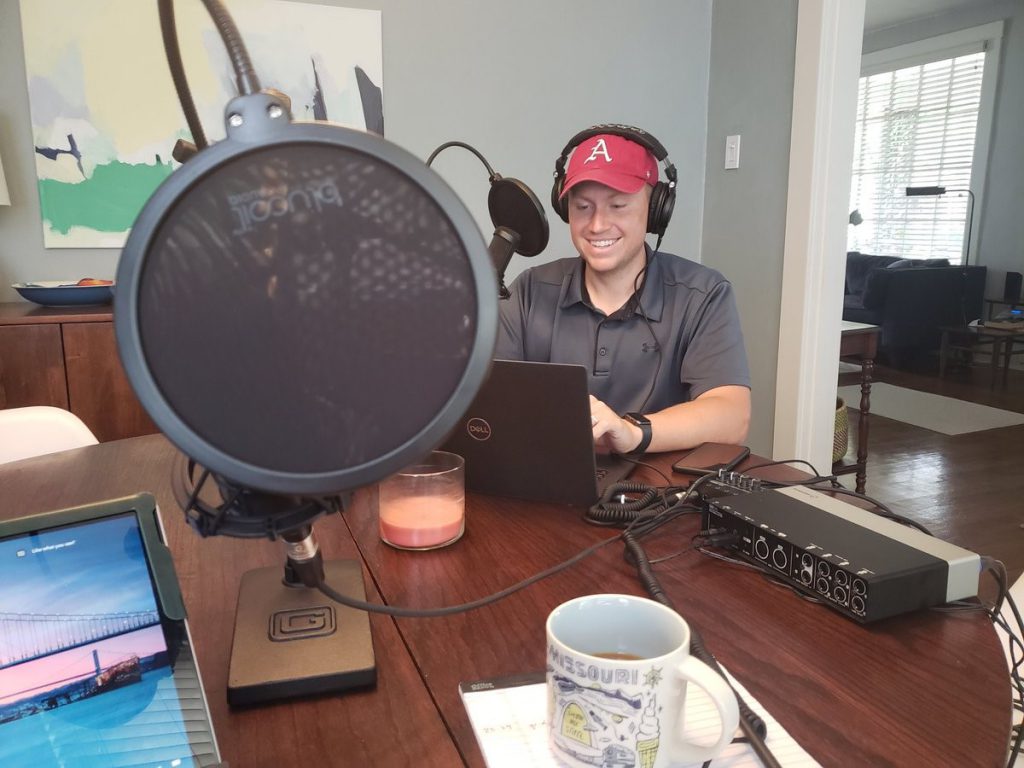 See below for short descriptions about the most recent episodes of The Southern Fruitcast:
Episode 4 – Muscadine and Blackberry Production with Ervin Lineberger
Ervin Lineberger, owner of Kildeer Farms in Kings Mountain, North Carolina, joins us for episode 4. Ervin has been farming in the Southeast since the 1980s and is well known as one of the most influential blackberry and muscadine growers in the region. Ervin shares with us his experience with blackberries and muscadines, provides insight into the future of muscadines as a commodity, and offers advice for growers who are looking to tap into the small fruit market.
Episode 5 – Farm-to-school Marketing and Strawberries with Randy Arnold
In episode 5 we are joined by Randy Arnold, owner of Arnold Farms in Alma, AR. Randy and his family have operated a highly diverse farm for over 20 years and are well known in the area for their "strawberry patch" which is an integral part of the community. Randy shares with us his experience with marketing to local schools in farm-to-school programs, as well his yearly on-farm festival called "fun on the farm" that hosts 1,000 students from area schools who visit the farm and learn about agriculture.
Episode 6 – Southeast Strawberry Disease Management with Guido Schnabel
Dr. Guido Schnabel, a plant pathologist at Clemson, joins us for Episode 6. Guido has a wealth of experience in strawberry disease management and provides excellent insight that is highly relevant for Southeast growers. Topics discussed include fungicide selection, common resistance issues, dip applications before planting, when to use soil applied fungicides, options for fumigation, and much more. Also discussed is the MyIPM app, which was developed by Guido and is a great source of information for both growers and agents.